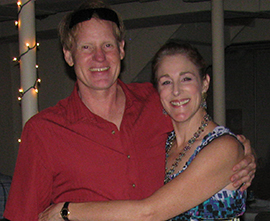 King's Pizza, Inc. was founded by Thomas Griffin in 1978. Everyone knows if you want a great meal at an even better price, find out where the locals go to eat. Tom learned this at a young age while frequenting the remarkable Great Waters region of the Upper Peninsula in Cedarville, Michigan. Coming across one of the best tasting pizzas, he seized the opportunity to learn the restaurant business from the ground up, eventually purchasing the cherished recipe of King's Pizza and bringing it to the Detroit area.
As the reputation for great food and superb service grew, so did the demand for more locations. Branching out from Roseville, the Rochester location was added and finally Clinton Township, which is co-owned with Jonathan Roberts. King's Pizza, Inc. is independently owned and operated and is not a national franchise...one of the few independents left!
Over the years, Tom has expanded and perfected his menu. His pizzas have received numerous awards and his customers continue to rave about the quality. King's Chicago Style pizza is our "Signature pizza". Made with over a pound of three types of all natural cheeses and the toppings stuffed under the cheese, this large pizza is truly a cheese lover's dream!
King's BBQ ribs melt in your mouth, are tender and meaty and smothered in a special BBQ sauce recipe that has no match! The Slab Deluxe comes with seasoned potatoes, coleslaw and hot, fresh garlic bread! With so many choices on our menu there is something to make everyone in the family happy!
"King's Catering" was introduced in 1995 as the newest division of King's Pizza, Inc. King's Catering allows for the purchase of great tasting food at reasonable prices. Check out the catering section of our website for more details!
King's Pizza cares about quality. Try King's Pizza today, come on in or have it delivered!